The real estate market here in San Diego continues to see high prices and low inventory of homes for sale.  Typically the inventory starts to go up around February or March, so if the normal seasonal patterns do continue then we should start to see more homes come on the market over the next few weeks.  If we get to the middle of March and not much has changed then we might be entering uncharted territory in terms of a low inventory environment during what is typically the busier time of year in terms of inventory and closings.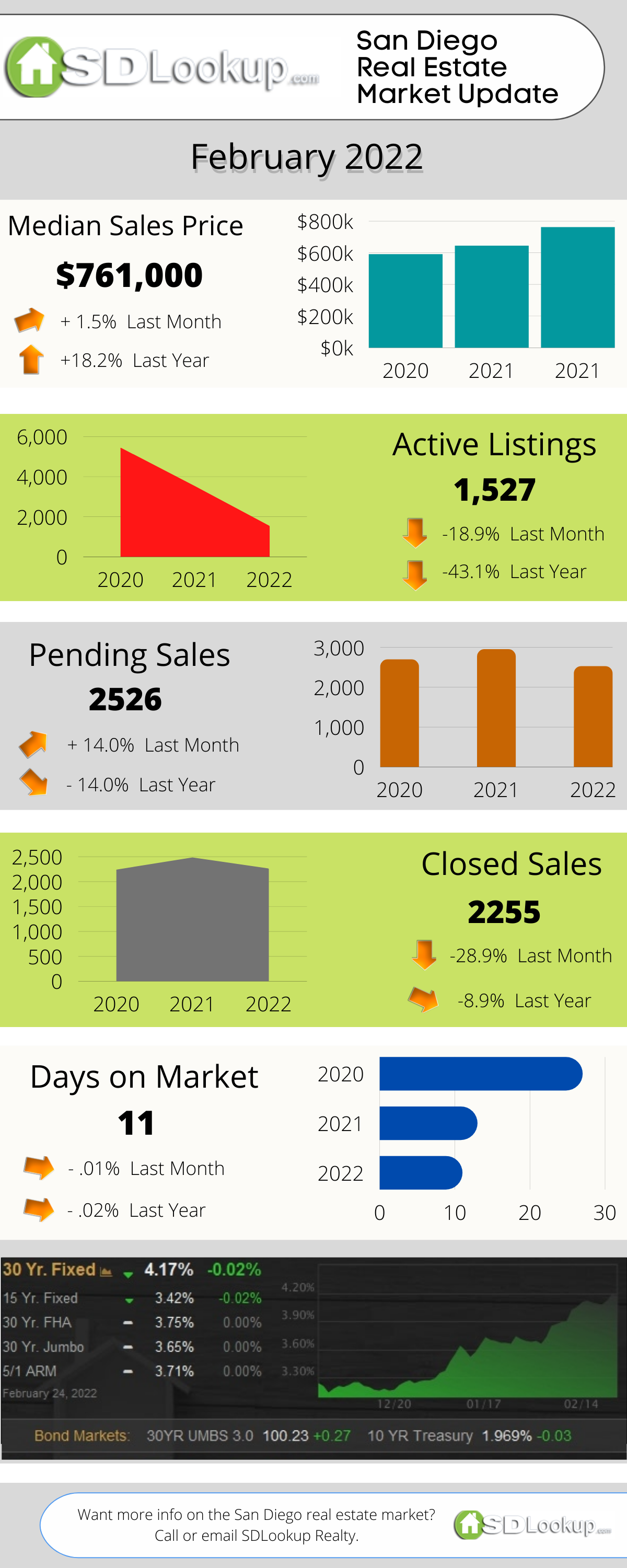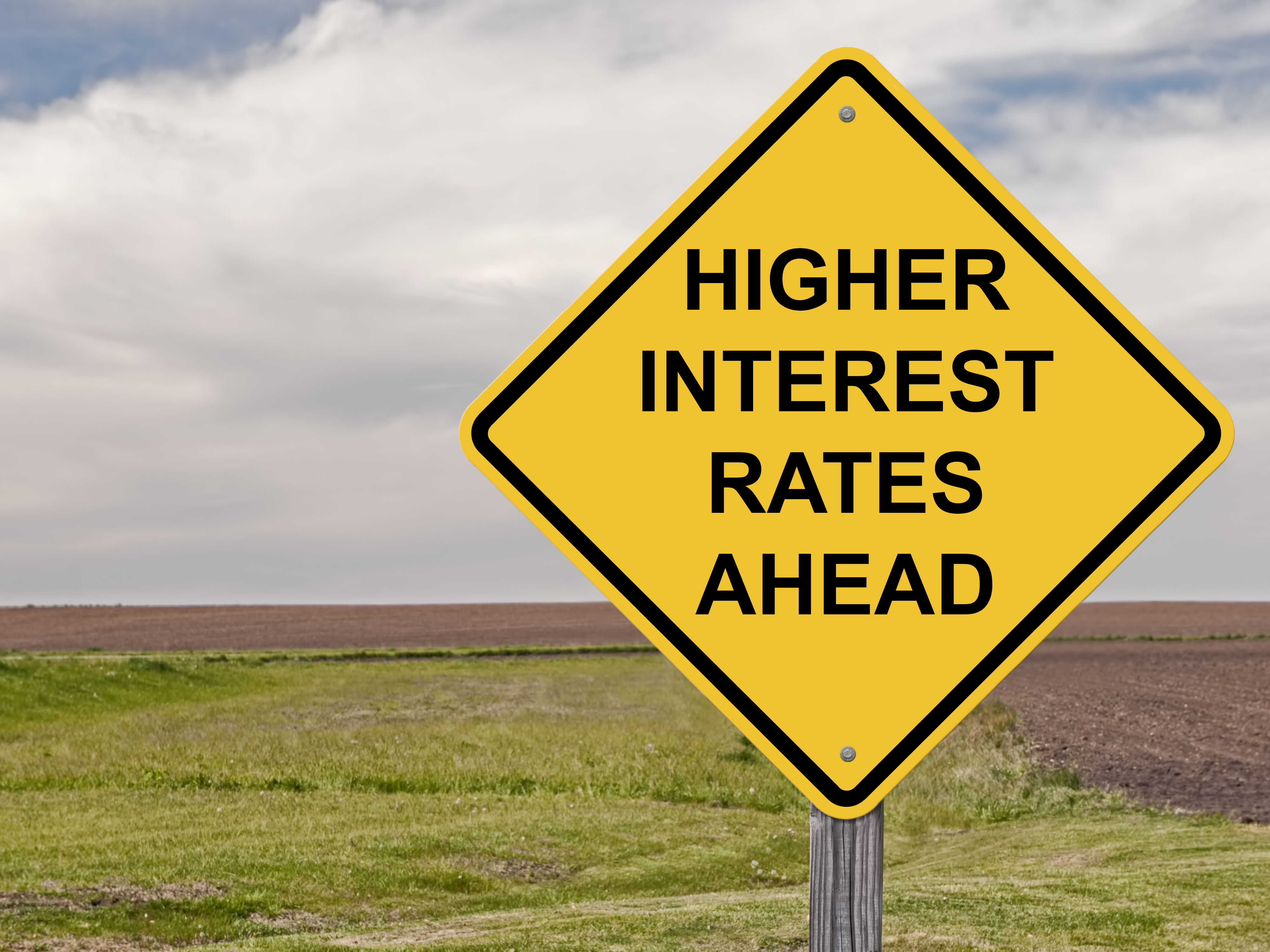 Mortgage interest rates have been going up lately.  If they continue to rise throughout the year, and all indications are they will, what does this mean for the real estate market?   
Here are the 3 most likely effects of higher mortgage interest rates on the real estate market…
Lower purchasing power for home buyers
Higher rates will increase monthly payments and reduce the amount a home buyer can borrow.  At 3.5% the monthly P&I payment on a 30yr fixed $500k loan is $2,245.  At 4.5% the payment goes up to $2,533.  Bottom line, buyers will not be able to afford as much house going forward.
Slow down in home price growth rate
Home prices will likely continue to go up, just not as much as they did last year.  The average sales price in San Diego rose roughly 20% over the course of 2021.  A higher cost of capital should take some steam off the growth rate.    
Less refinancing
It is estimated that 70% of existing homeowners now have a mortgage interest rate under 4%.  The historically low rates over the last two years has created a surge in homeowners refinancing into lower rates, taking cash out, and extending their payback periods.  If rates go on a steady march upward then the end of the refi boom will eventually arrive.