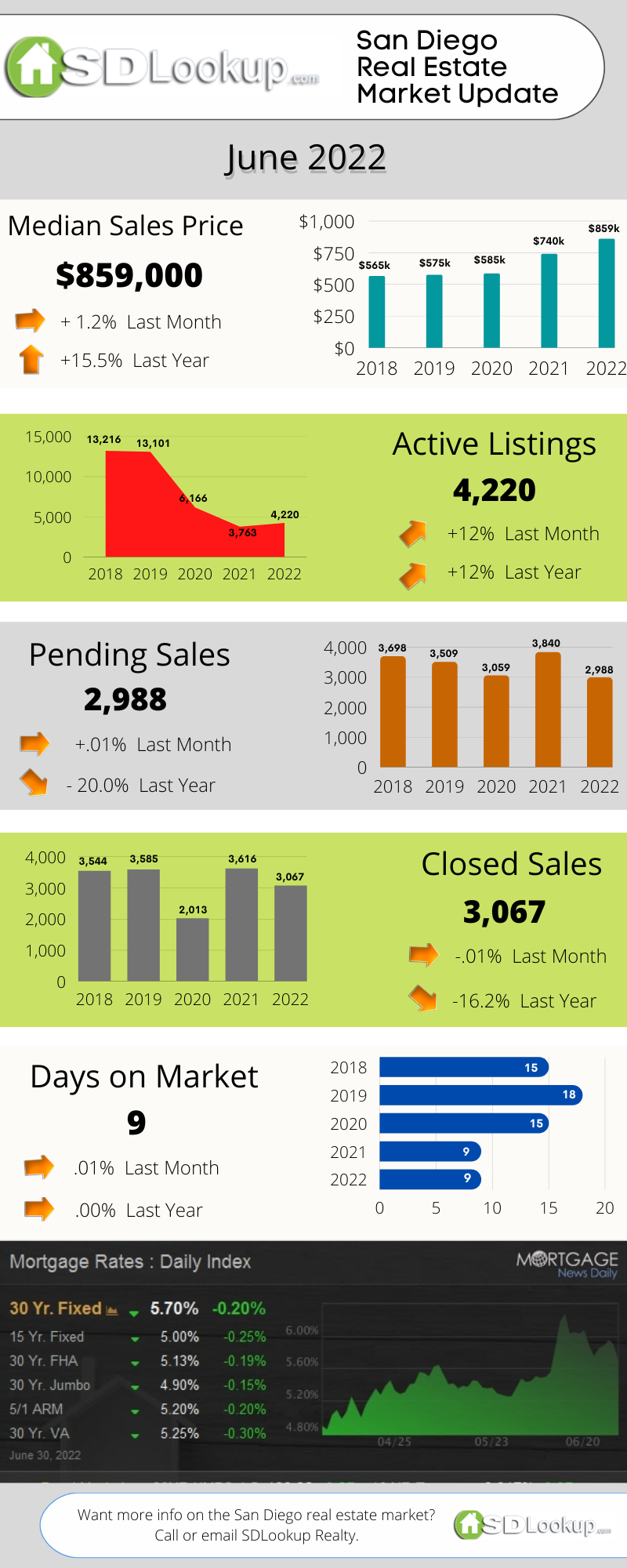 The San Diego real estate market remains mostly strong for sellers despite fading buyer demand.  Inventory continues to be the key variable to the housing market and sellers are still benefiting from a historically low amount.  Currently there are 4,200 active listings compared to  June of 2019 when there were 13,000.  Inventory has been going up every week since the beginning of the year, but only slightly, and not enough to stabilize an unbalanced sellers market.  
With inventory still very low, most sellers are still getting multiple offers and prices continue to go up.  However, some sellers are not.  In fact, more and more of them are having to drop their prices.  According to May Redfin data roughly 35% of acting listings in San Diego have dropped their list price compared to only 10% in January of this year.  So, a 25% increase in price reductions over the last 6 months is certainly a trend to keep an eye on.  
The median home price in San Diego has skyrocketed 45% over the last 2 years from $585,000 in June of 2020 to $859,000 today.  However, last month the median home price rose only 1.2%.  This is a sign that rising mortgage rates are starting to put downward pressure on home prices as buyers experience lower purchasing power with many of them simply exiting the market.
What does this all mean?  Well, if you are going to sell your home this year you may encounter a different market environment from a few months ago.  So you should expect longer days on market, less offers, and possibly a price reduction.  If you are thinking of buying a home things are starting to look a little better for you.  Depending on your situation, more opportunities might start to pop up towards the end of the year as sellers come to grips with the new market dynamic.  
As always if you want to want more information about selling or buying a home here in San Diego feel free to reach out.  Our real estate consultations are always free with no obligation.  Hope to hear from you soon.