Mike Tompkins, REALTOR®
Mobile - 760.710.9163 | Office - 800.630.7881 - ext 10002
Contact Mike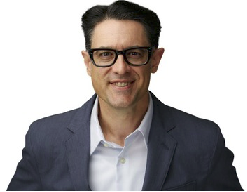 Mike's goal is to help his clients get the best deal with the least amount of hassle. Mike's focus is on building solid relationships as opposed to simply pushing for a transaction with his clients. Mike specialize in residential real estate and investment property througout San Diego County.

Mike has been helping home sellers, move up and first time home buyers and investors with their real estate needs for over a decade. Mike has a background in banking, lending, and customer service. He is skilled in marketing, problem solving, and negotiating..

Mike's real estate market knowledge and experience is highly valuable to clients that are looking for an advantage in today's competitive real estate market.
"I would highly recommend Mike to my family and friends. He has helped us sell and purchase property. We had a tough time with our bank's communication and Mike stepped right in and made things easier to understand and helped facilitate all of details with them. He also worked very well with the sellers and their agent, they all had wonderful things to say on their end as well. Buying a home can be a stressful process and Mike really took away so much of the worry by reassuring us and being honest about what was happening. I valued his knowledge of the home buying process and will use him for all my future sales and purchases." Jim Pearson
---
"Mike is super personable and a great agent! Our process in buying our first home went very smooth and Mike was available (got back to us) in very reasonable time. Any questions or concerns we had a long the way he did the leg work and made sure we had the information we needed to make informed decisions. I would not hesitate to work with him again in the future or give a recommendation to others to work with him. We have particular needs and tastes and he nailed it on the head finding us the perfect home." Michele Conard
---
"Mike and his team are efficient, aggressive and professional and I would feel confident recommending them to others in a heartbeat. Thanks for making the sale of my property quick and easy!" Natalie Rosenberg
---