9 tips on how to choose the RIGHT agent for First Time Home Buyers!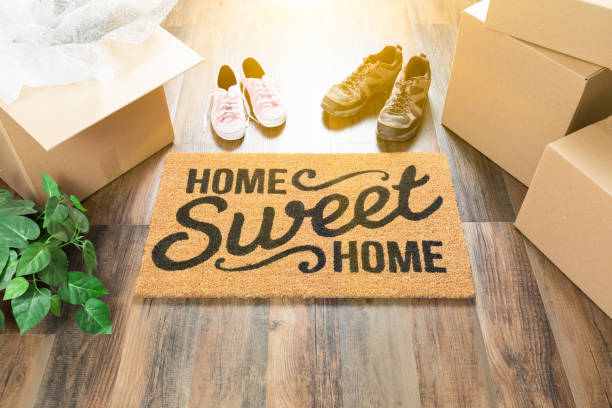 Finding the RIGHT agent can be challenging!
Are you a first time home buyer in San Diego?
 Choosing a real estate agent is a very important decision.
Who you choose will make a HUGE difference in experience you have.
Here are some tips on how to choose the BEST real estate agent for you:
1. Look for someone who has experience in working with first time home buyers.
 First time home buyers need an agent that loves to educate their buyer on the entire home buying and financing process. Look for an agent that loves for you to ask questions and does not put any pressure on you.  I love an agent that has a relatable home buying guide that they share with their first time home buyers. It's also important that your agent doesn't use  language you don't understand and it can't be said too many times, loves your questions.
2. Make sure your agent doesn't make you feel bad about your budget.
Your agent should be knowledgeable about entry-level price points and what neighborhoods offer the most value in your price ranges. Don't hire agents that appear to only work with higher budget buyers.  
3. Look for agents who specialize in the neighborhoods you are targeting and understand the type of home you are buying. 
You can't have all the answers, your agent should be able to introduce you to neighborhoods you were not currently aware of.  Whether it's a historic property, condo or retirement home, look for an agent that knows that type of property.
4. Just as in EVERY relationship look for an agent that is a good listener. 
You need an agent that knows the questions to ask and really listens. You also need a Realtor that understands that the process can be a long one.  Look for a Realtor that will keep you focused on your true needs and wants and not let yourself get into escrow for a home that is not right for you.  Find someone who will stick the process out with you!
5. Look for an agent that is a strong negotiator and your transaction is not their FIRST rodeo. 
The best agents work full time and have honed their negotiation and people skills and know-how to help guide you through the negotiations and stages of the transaction.  The ability to educate you on what is going on in the current market so you are in a strong position is extremely advantageous.
6. Connections to the industry.  Look for an agent who has a good relationship with other agents. 
In a competitive environment, your offer may be chosen based on a positive past experience with your agent, or an overall good reputation.  In addition, your agent should have a good network of professionals that they trust and can refer to you during the transaction such as mortgage professionals and home inspectors.  And after the sale, they should be a real estate resource for you. A person to reach out when you need an honest professional such as a plumber, contractor, electrician, cleaner roofer or more!
7. Tech Lover. Even if you're not techy, you need an agent that is. 
Look for an agent that is using: Electronic signatures, a convenience for you! Your agent needs to be extremely mobile. Able to lookup listings on their ipad or phone when you are out shopping so you don't miss any opportunity. 
8. Don't settle for a Realtor that is not RESPONSIVE and communicative. 
The best agents respond quickly and in the manner you prefer. If you like the phone, they like the phone, you like to text then your agent should text. You should feel comfortable reaching out and not feel like you are bothering them.  Your agent should be available when it's convenient for you.
9. Lastly, look for an agent that has a stellar reputation. 
Not every Agent has your best interest at heart. Check and read the reviews and see what real home buyers have said about the experience and process.  Find an agent that you enjoy spending time with and TRUST. Be wary if someone does not have any presence online.
The Home Buying Process can be EXCITING.  Find the right REALTOR to protect you and your interests. 
The SDLookup Real Estate Team can HELP!!
For more info:
https://www.sdlookup.com/Articles/1st-time-home-buyer
If you've enjoyed this post, please share!