Real Estate Market Update for Feb 2022
The real estate market here in San Diego continues to see high prices and low inventory of homes for sale.  Typically the inventory starts to go up around February or March, so if the normal seasonal patterns do continue then we should start to see more homes come on the market over the next few weeks.  If we get to the middle of March and not much has changed then we might be entering uncharted territory in terms of a low inventory environment during what is typically the busier time of year in terms of inventory and closings.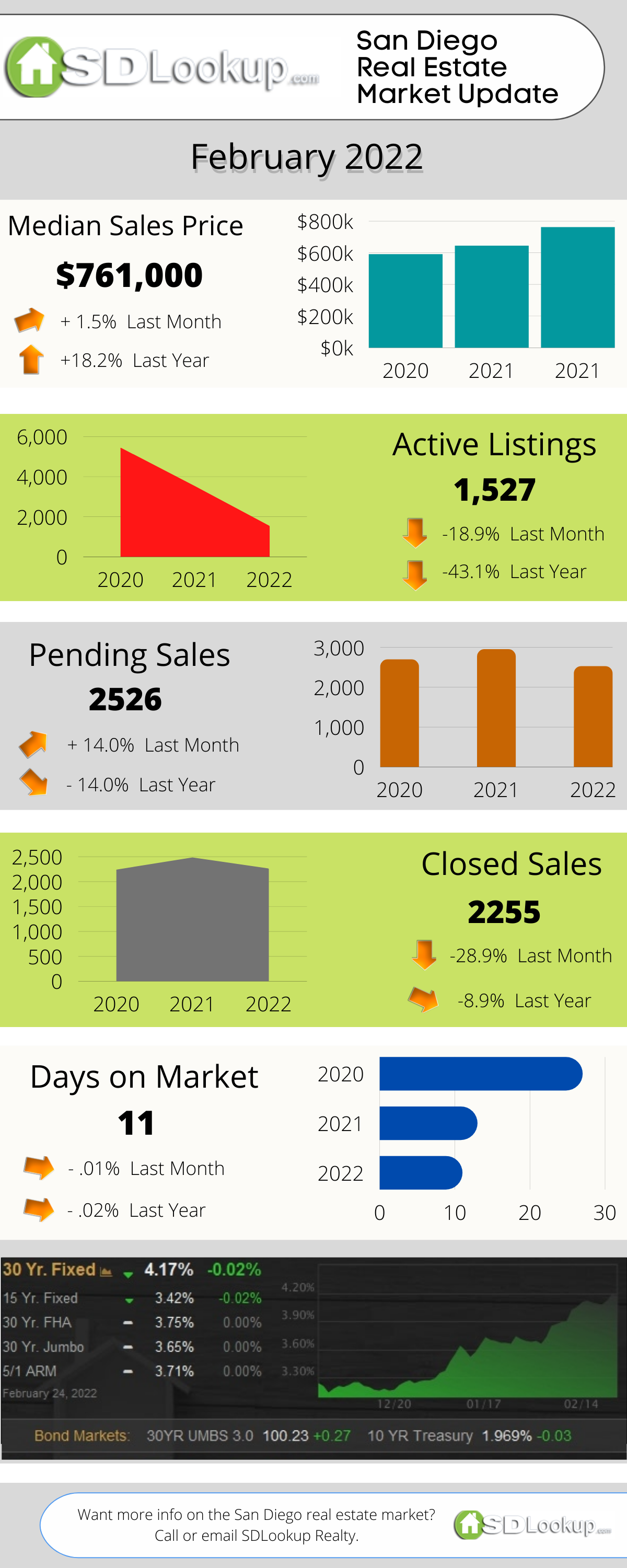 If you've enjoyed this post, please share!