What to look for when selecting a Buyer's Agent?
When purchasing a home there are a number of professionals that you engage to work on your behalf. A key part of your team is your Realtor acting as your buyer's agent. The buyer tools on SDLookup.com to view properties for sale are a great place to start the home purchase process. Inevitably questions about the home purchase process, industry terminology or the desire to see a particular property will arise.
SDLookup agents are integrated into SDLookup.com and work as a team which makes working with our professionals easy and convenient.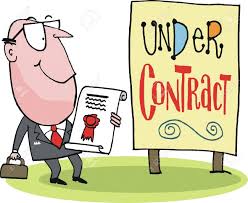 SDLookup Agents will typically do the following on your behalf
Schedule and host home tours
Discuss the current market conditions in your particular sub-market
In some cases previewing new listings on your behalf to see if they meet your criteria
Answers questions about property availability and showing availability
Draft offers on properties for your signature
Negotiate with the seller's agent on your behalf
Discuss counter offers with you and draft responses for your signature
Make the property available for appraisers and home inspectors that view the home
Discuss any issues found during inspection with you and negotiate potential changes to the terms of the purchase contract.
Work with the escrow officer, transaction coordinator, finance professionals and seller's agent to close the sale.
If you've enjoyed this post, please share!